We always take the greatest of care when packing away our Christmas ornaments. Each is lovingly wrapped in tissue before being placed in sectioned ornament boxes to avoid breakage. They are never mishandled or stored incorrectly which means we do not suffer the heartache of opening a box to find broken bits. All of the christmas decorations are stored in a huge shed behind the house. We call it the Christmas Shed. It is safe. It is secure. But we've come to realize that even in the safety of the Christmas Shed, bad things can happen.
After all, trapped in a box of Christmas ornaments, there's no one to hear you scream.
No one heard little Pajama Boy, that's for sure, and if someone did, they're not talking. We opened the Coca-Cola collector's ornaments box this morning, each ornament featuring the classic Coke Santa in a heartwarming pose from the marketing campaigns of yesteryear, and all was well until we got to the ornament featuring this scene..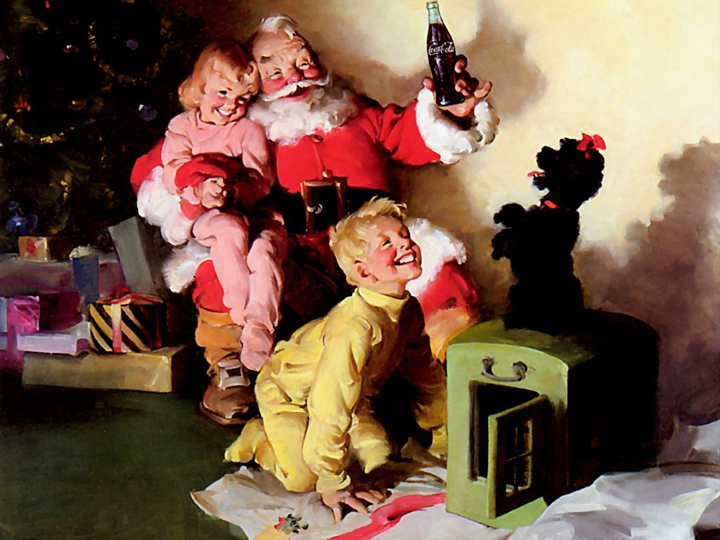 THIS is what we found….
(Note: if you have small children present, you might want to ask them to leave the room now)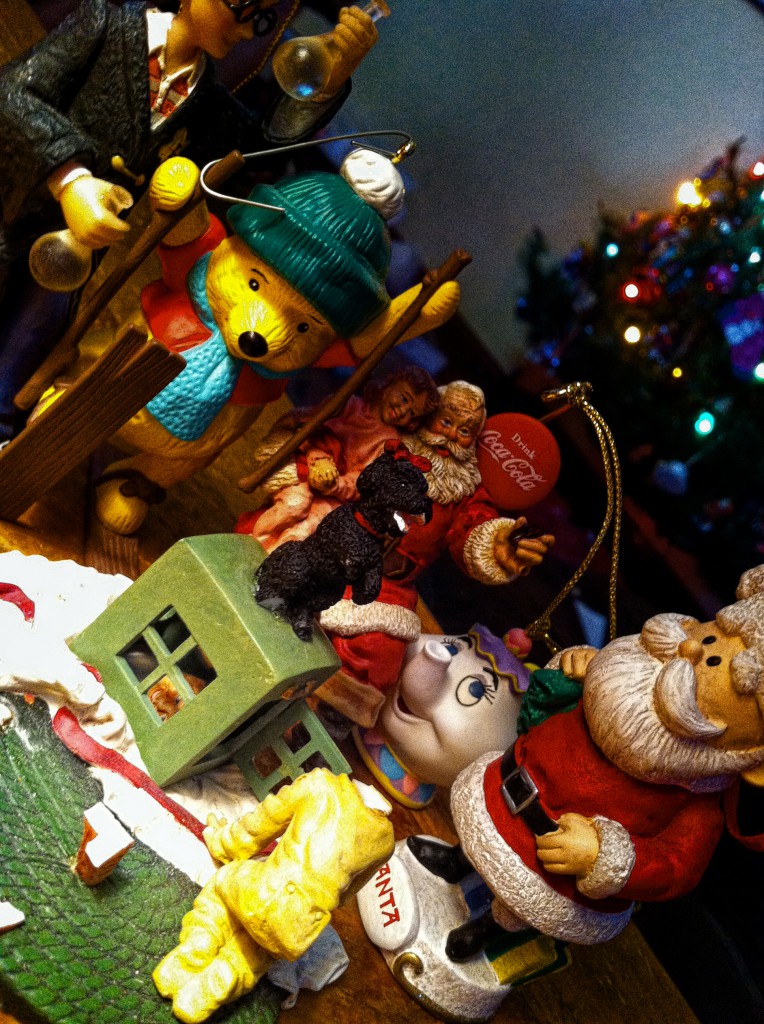 This is EXACTLY the way we found the ornament-pajama boy's head severed from his body and in the dog cage. And Coke Santa and little sister sitting happily in another part of the box. Even now, I'm not sure what really happened. We rounded up the usual suspects: Harry Potter, Winnie the Pooh, the Santa from Rudolph the Red-Nosed Reindeer, and Mrs. Potts, to name a few, but nobody's talking.
The rest of the ornaments are a little worried, to say the least.